OJO's Best Zeus slots 2019
Before we go into the features inside each Zeus slot, let's do the big reveal. We asked OJO to rank his 5 Zeus casino games and here's what he came with! Got a different view? Hit us up on Twitter and tell us why!
1st place: Zeus – the original retro classic
2nd place: Zeus God of Thunder – jackpots galore
3rd place: Zeus 1000 – Colossal Reels and oodles of paylines
4th place: Zeus III – Wonky reel format!
5th place: Zeus II – Hot Hot Super Respins? OUCH!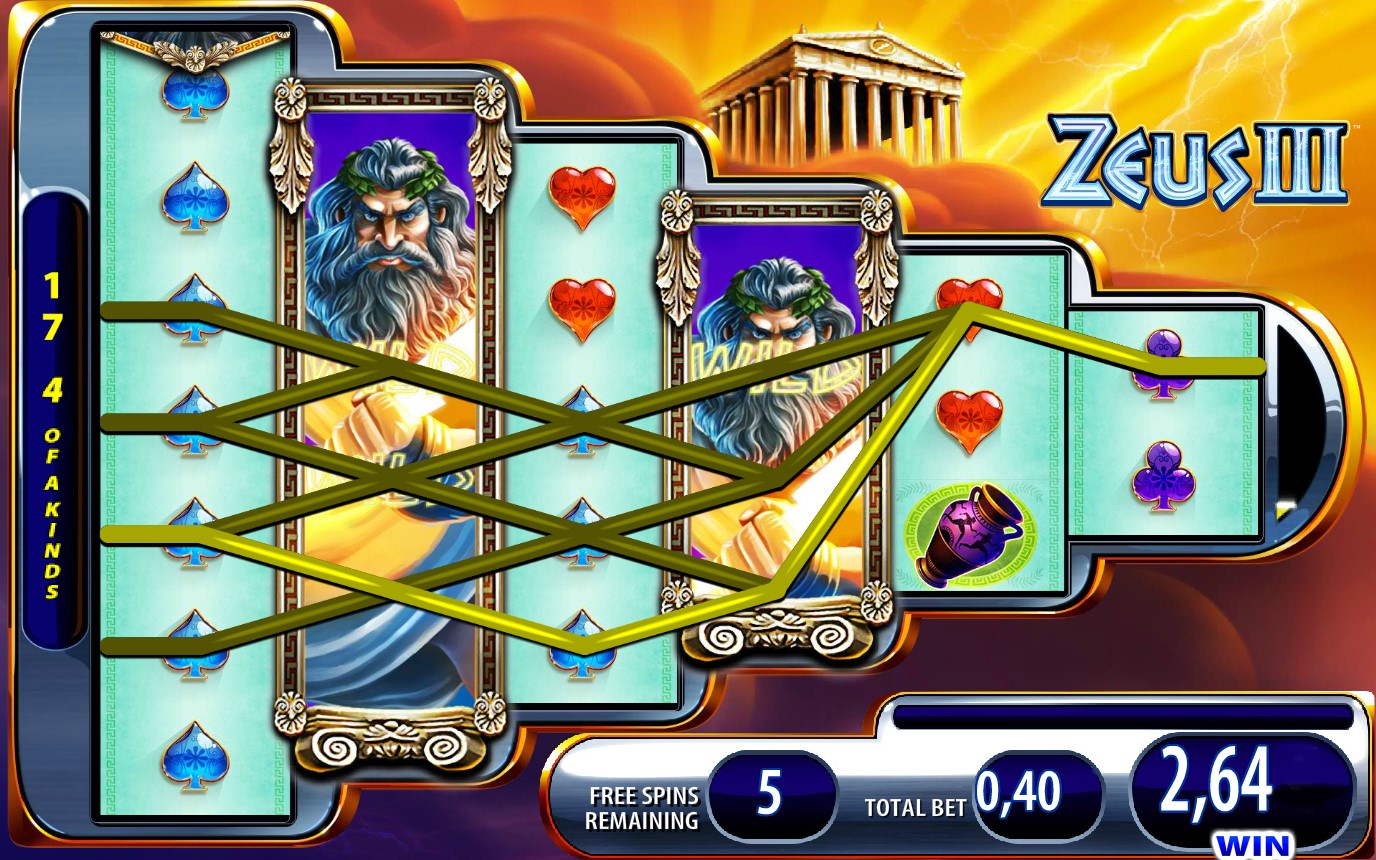 60 Second Guide to Zeus Slots
If you can't explain the best bits of a slot in under a minute, you're not doing it right! (or you've picked a mind-bending slot with mechanics only Einstein can understand). Here's our rundown on all the Zeus slots in OJO's world of play.
Let the Zeus-athon commence!
The first Zeus to hit the shelves is a 5-reel slot with an old school Vegas vibe. This Zeus online slot is easy to play with up to 30 paylines and a nice, simple Free Spins game. Hit 3, 4 or 5 Scatters to trigger 10, 25 or 100 Free Spins. And it's got retriggers. YE GODS!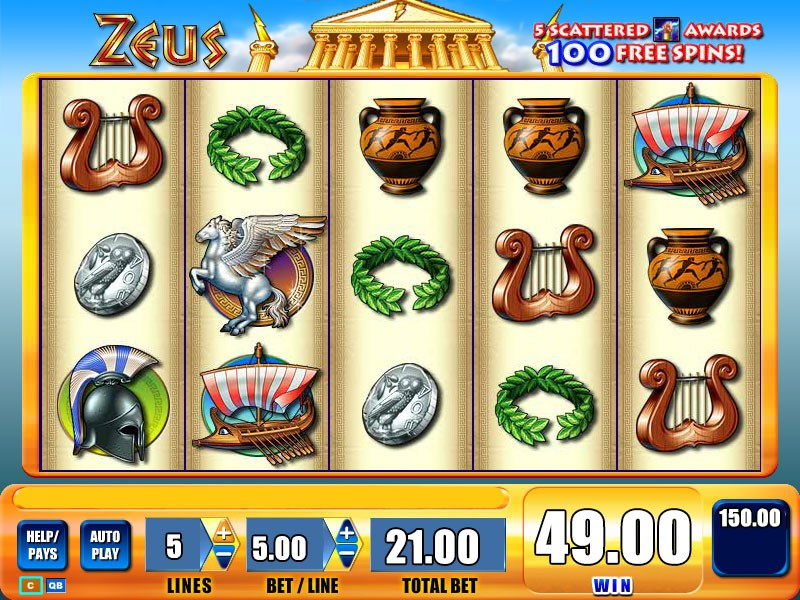 Zeus II slot
We're up to 50 paylines now! Olympus here we come. As WMS slots go Zeus 2 is good, solid fayre, but it's not without its charms. Fill reel 1 with Zeus symbols and you best get your oven gloves on coz it's Hot Hot Super Respin time! During your 2 extra spins, the whole of reel 1 is sticky, as are any Zeus or Wilds on the other. You've also got your normal Free Spins bonus game…. TIME'S UP!
Zeus III slot
WMS departed from their tried and tested formula for its 192-line Zeus 3 online slot and it worked a treat! We've got zero chance of explaining their Reel Boost mechanic in one sentence though. ARGGHHHH! Just give it a spin.
Zeus 1000 slot
This one uses WMS's Colossal Reels format involves a main 5-by-4 reel and a 5-by-12 reel just for giggles. Get 4 stacked Wilds on the main reels and they'll magically appear on the 2nd set too. Don't forget the Free Spins and insane Zeus feature too. Ungodly!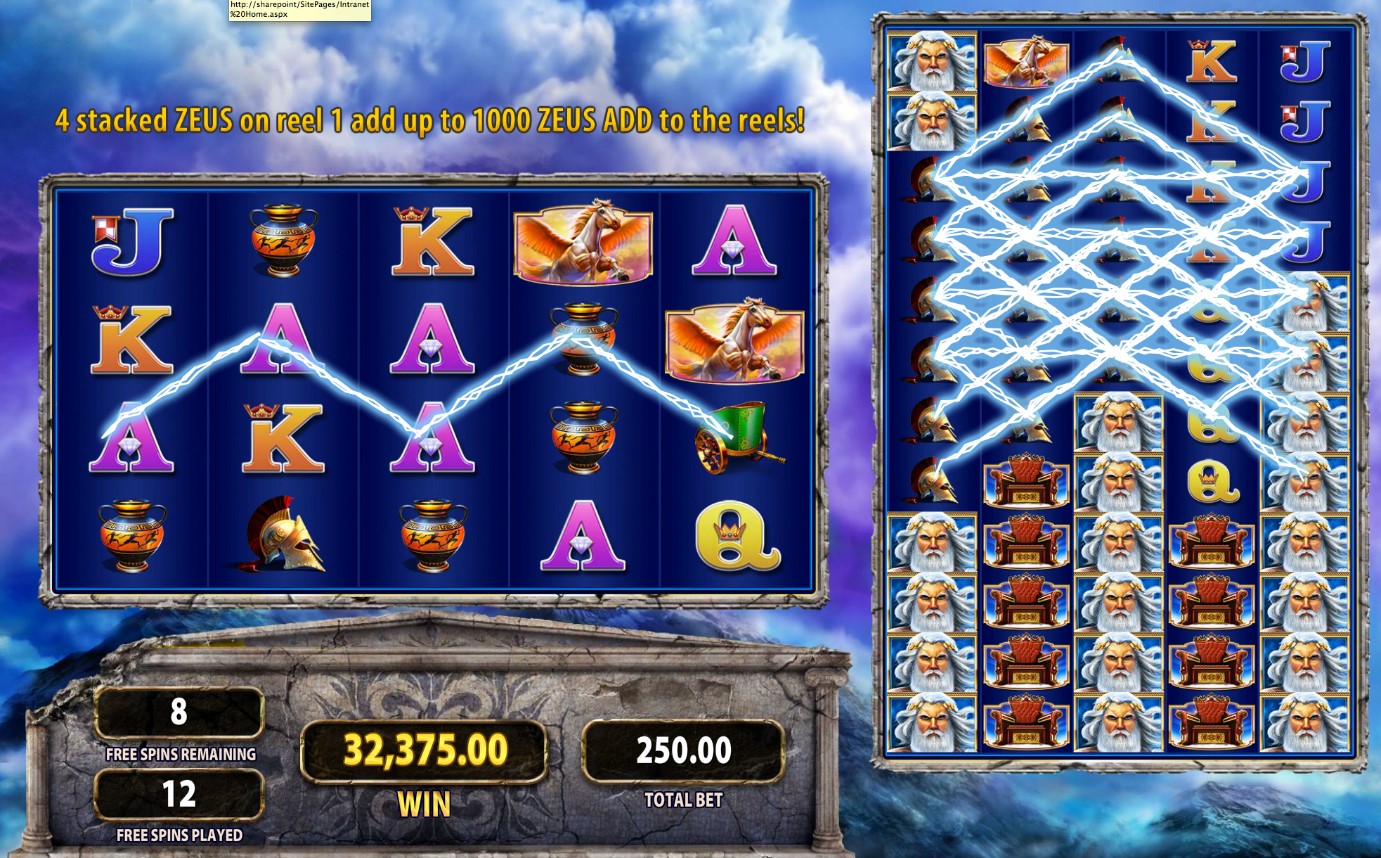 Zeus God of Thunder slot
Wheels and reels baby! What a combo. And check out those cheeky jackpots, all 5 of 'em. There are tons of great features in our Zeus God of Thunder online slot but none cooler than the Extra Bet. Pay a smidge more per spin for the chance to win wheel spins and snaffle a Zeus jackpot casino prize. CHA-CHING!