Win Cash Prizes Playing Online Slots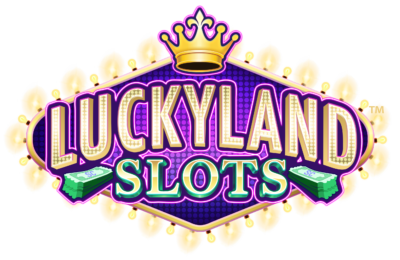 10 FREE SWEEPS COINS ON SIGNUP
Chance to Win Cash Prizes
Play Over 50+ Online Slots
Get $30
of Gold Coins for $10
PLUS 30 FREE Sweeps Coins
Daily FREE Coins When Logging In
2 FREE Sweeps Coins On Signup
Chance to Win Cash Prizes
2.3 Sweepstakes Coins on Sign Up
Daily FREE Sweepstakes When Logging In
Most Popular Online Slot Games
Free to Play IGT Slots Online
Triple Red Hot 777 Slot Review
What do the most traditional and vintage slot machines look like? In an age where slots have become bigger, louder and more layered with interactive gameplay during bonus rounds, it's challenging to think of where the old-fashion slot machines fit. Have all the features of a three-reel slot completely been replaced by digital, five-reel, four-row behemoths?
Absolutely not, says IGT. The company flies in the face of other larger games to create the slot machine Triple Red Hot 777. This game is a three-wheel, single-row slot machine that blends the best of both old-school and modern casino worlds.
Triple Red Hot 777: Core Gameplay
IGT's Red Hot 777 slots have beautiful and crisp graphics with enormous symbols and fonts. Nothing about this game is too small to see. The colors are vibrant and energetic without blinding the viewer.
The jazzy background music is pleasant enough without overwhelming the player with noise. The sound effects work together with the music to avoid creating a mess of noise. Triple Red Hot 777 is modern in the sense that it is refined, sharp and clear.
All that comes at a high price, however. The minimum bet for the game is $25 for one line. A minimum bet for five lines totals $125. Maximum bets top out at $1,000 for five lines at $200 each. And daredevil gamblers can choose to go all in with a $1,000 bet for one line.
The average rate of return ranges from 92.01 percent to 96.13 percent with long-term play. These can be very intimidating numbers for players used to penny or dollar slots. The game expects gamblers to know what they're betting and what to expect in return.
That said, the earnings can be very rewarding. The game doesn't settle for small dollar prizes. There are frequent Triple Red Hot 3x symbols that serve as both wild symbols and multipliers. Each Triple Red Hot 3x symbol that creates a line win will triple the payout. Added up, the multipliers can reach up to nine times the payout.
With the wild multiplier, the winnings can also hit the hundreds or thousands. This is good news, as players with excellent luck can quickly turn a $1,000 balance into a $3,000 bank.
Compare Game Features – Paylines – RTP
Game specs for IGT Triple Red Hot 777 slot game

| Game Specs | By Feature |
| --- | --- |
| Software | Bally |
| Type of Slot | Video Slot |
| Paylines | 3 |
| Reels | 5 |
| Min. Bet | $25 |
| Max. Bet | $1,000 |
| Max. RTP | 92.01% to 96.13% |
| Max. Jackpot | $9,999,999,999.00 |
| Features | Multipliers, Wilds, Free Spins |
| Mobile App | Yes |
Bonus Round: Free Games
The biggest payouts come from the bonus round. Matching three, rainbow-colored bonus symbols in any location on the reels will trigger the bonus games. It's here where players can see IGT's efforts in blending modern bonus rounds with traditional simplicity.
The game keeps the reels unchanged save for a colorful, animated border of explosive flames. There's no added complexity or distracting interactions to the slots. This makes the rules easy to follow.
Players earn seven free games to play with at the same line bet as the regular rounds. If players match three more bonus symbols during the free games, they will earn an additional seven free games. The maximum number of free games that can be earned is 700.
A Spitfire Multiplier enhances the free games to differentiate them from the regular reels. Each spin triggers a multiplier that ranges between 2x to 7x the line bet. The multipliers are randomized and don't require any quirky play from the player.
These bonuses can also greatly increase a small win amount by pushing it into the thousands. Most players might notice they can make up for any losses by getting a single match during the free games. The earnings are simply that good.
Bringing the Old-School Heat
Triple Red Hot 777 slots bring the heat with refreshing, old-fashion simplicity that blends crisp and engaging modern qualities into one slot machine.
IGT avoids turning the free Triple Red Hot 777 into another busy slot by keeping the reels to three while also keeping it engaging with numerous multipliers. The bonus round only adds free spins and a randomized Spitfire Multiplier feature that effortlessly builds big rewards without overcomplicating the game.
Casino gamers who are used to penny and dollar slots may find the high minimum bet frightening to attempt. Although players can easily recover their balance with a few wins with the multiplier, they can just as easily lose their wallets with a few dull spins. But bold and adrenaline-seeking gamblers who challenge their luck can find themselves winning big with Triple Red Hot 777.
Play Over 50+ Online Slots
Get $30
of Gold Coins for $10
PLUS 30 FREE Sweeps Coins
Daily FREE Coins When Logging In
2 FREE Sweeps Coins On Signup
Chance to Win Cash Prizes
2.3 Sweepstakes Coins on Sign Up
Daily FREE Sweepstakes When Logging In